Rotty Rentals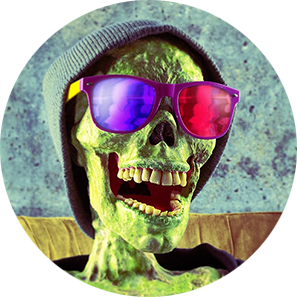 THE OFFICIAL HOST AND MASCOT OF HOME VIDEO HORRORS!
Roddy Reynolds was a video rental store clerk who died with the VHS format.
Upon its recent cult revival he was likewise resurrected.
The now undead 'Rotty Rentals' resides in the backstock room of the long defunct video store where he used to work, spending his foreseeable eternity kicking back and watching all the rad old flicks left behind.