About
Home Video Horrors is an ongoing series of photo tributes to cult horror films of the VHS era, placing video box covers in scenes reflective of the movies they feature (meta mise-en-scène, you might say).
This project is a collaboration between photographer Jacky Lawrence and Lunchmeat VHS creator/editor-in-chief Josh Schafer for their annual Home Video Horrors Calendar, presented by and released exclusively through Lunchmeat.
The series is a celebration of the glory days of a bygone format and the cult flicks that defined it, but it is also done in advocacy of the preservation of physical media in a digital age.
FROM THE ARTIST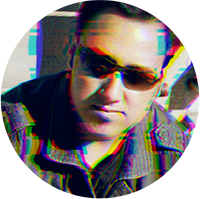 If, like me, you were weaned on horror flicks during the 80's or 90's, or even if you just love the films from that era, then I needn't explain the allure of vhs box art. I grew up with it, and I have remained fascinated and smitten with it ever since. Its unique aesthetics have been a major influence in my art and photography. In a sense, working on this project very much feels like coming full circle.
For genre films, such as horror, the cover art was only sometimes an earnest depiction of the movies they contained. Often they were exaggerated or idealized representations. Sometimes they were only thematically related, and otherwise had little to do with the actual films. These were the carnival barkers of late 20th century entertainment.
In this series part of the homage was to incorporate these ethos of the vhs cover art-form, using some of that sensibility in the scenes in which I have placed these covers; even going so far as to make a point of including one or two titles I've not actually seen beyond their trailer. Yet others contain details you'd have to have seen the film to understand.
- Jacky Lawrence